A bit at a time
Knitting progress has been very slow, although I do manage to do a few rows every day on a baby blanket (a la Cobweb Crepe) and the cardigan, of course. I'm dying to cast on for some summer socks using the yellow Sockotta (cotton-wool) that I bought in a friendly
little shop in Medina
, NY the other week. I cannot in all good conscience do that when I have half of the second sock of another pair to finish and all these other projects going. That hasn't stopped me from buying things, however. My big excuse has been that our nearby yarn shop,
KnitnPurl
is going out of business as of June 20th and there are big discounts to be had. Back to Medina. We went there to visit a charming little cemetery in search of the grave of
George Kennan the Elder
, which we did find, but we also found this:
Poor Erastus Averhill's stone has fallen down and instead of the pointing to heaven, the etched finger is pointing accusingly to a patch of dandelions: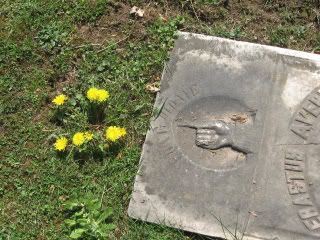 After lunch, I bought the Sockotta: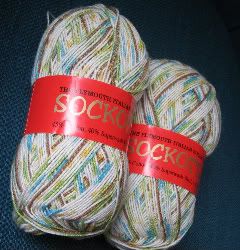 And I totally forgot to report this little purchase, made in a barn sale this past Sunday. 8 patterns, including 4 Sirdar gansey patterns for 75 cents.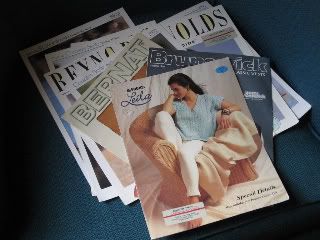 This is to say nothing about what I have been buying at KnitnPurl including luxurious things like...
8 skeins of
SRK Ovation
- Mohair and Silk like Kid Silk Haze in the exact same shade of brown as the
Mini Weaver
shawl. The poor Mini Weaver may have to be frogged and the yarn reknit together with Ovation. Too bad. It looks and feels nice but the pattern is too complex for mindless knitting and too dull for fun knitting.
9 skeins of an Australian cotton yarn called Invito: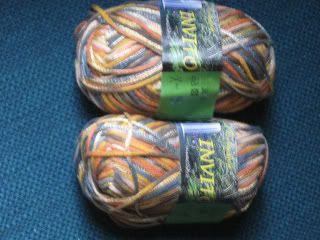 14 skeins of, no, it is too much... must go knit. I leave you with a picture of progress on the porch: