Hats, Hats, Hats
I'm up to 4 and a half hats by and have 3 to show here. They are all for a friend in Montreal, a librarian who first hired me as a student back in the dark ages of print indexes and rubber
modems
with receivers that looked like suction cups. She is now undergoing chemo sadly, but never mind. I hope these will cheer her up.
The first is a tidy little red number in
Katia Mississippi 3
, a fingering weight cotton acrylic blend. This should be very practical.
This green lace hat is more glamourous. The yarn is Louisa Harding Nautical Cotton. The woman in the yarn shop said, "I wonder why they call it "nautical?" and looked at me. I didn't say anything then, but now I know. I think it has something to do with it being a bit like rope, beautiful, shiny, shapely rope, yes. But nonetheless it does have rope-like qualities. It was a bit hard on my fingers, but it was worth it in terms of the texture, unlike some cottons which just lie there afterwards looking like washed out garments from the Sally Ann, even before you've worn them once. Cotton is tricky, isn't it? The pattern is the
Complimented Lace Hat
.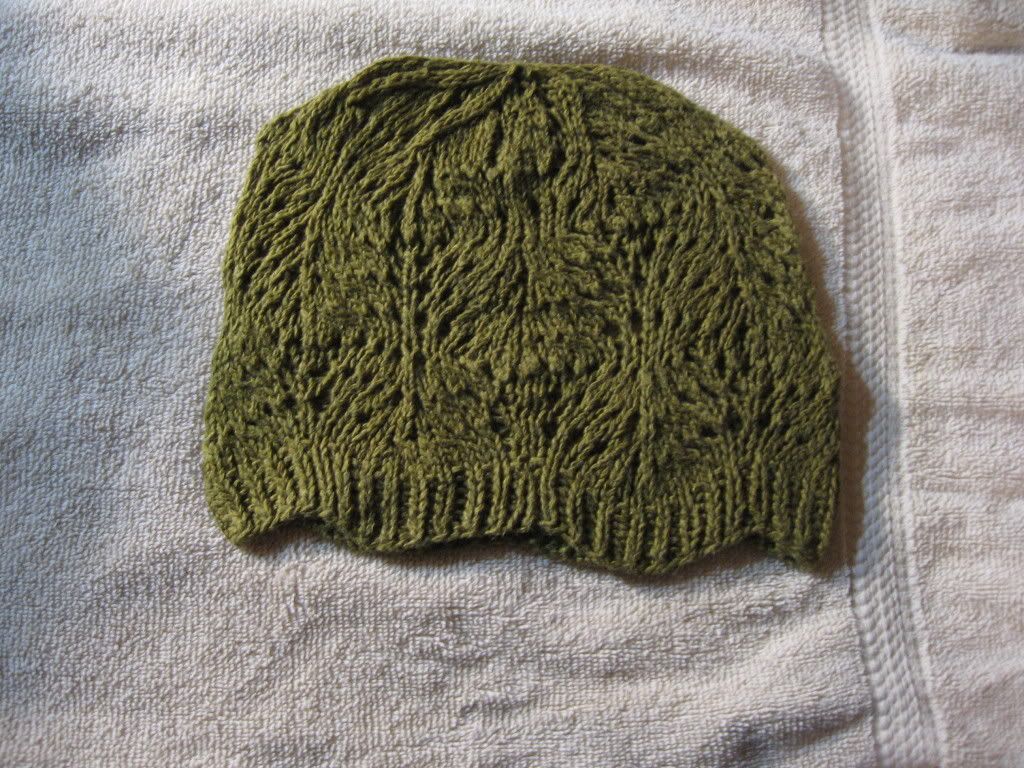 The third hat is for fun and comfort too. Here is my 1840 Nightcap. I used Cabin Fever's
Cotton Tweed
, another cotton acrylic blend. A nice one. I bought it at the Guild meeting last month when the
Fever Sisters
were down from Orillia to tell us what's what.
I cast on 117 stitches instead of the 208 called for and used a 3.5 mm needle. I'm planning on knitting it again as a winter hat (maybe in some kind of Noro, knit in with Be Sweet mohair?) and adjusting the top so that it's slouchy and rounded. Theoretically, one could put ribbons or i-cord through the eyelets. The edging and eyelet sections shape the hat.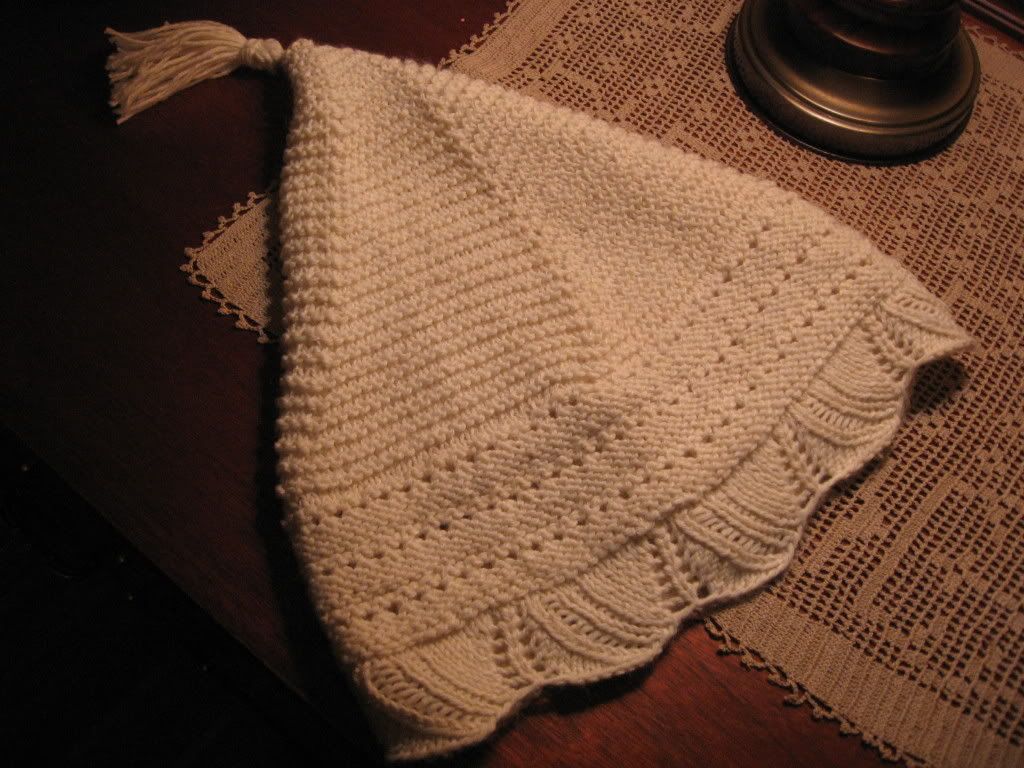 I'll mail them all as soon as the glamourous one dries.