Oh Gord, where to begin...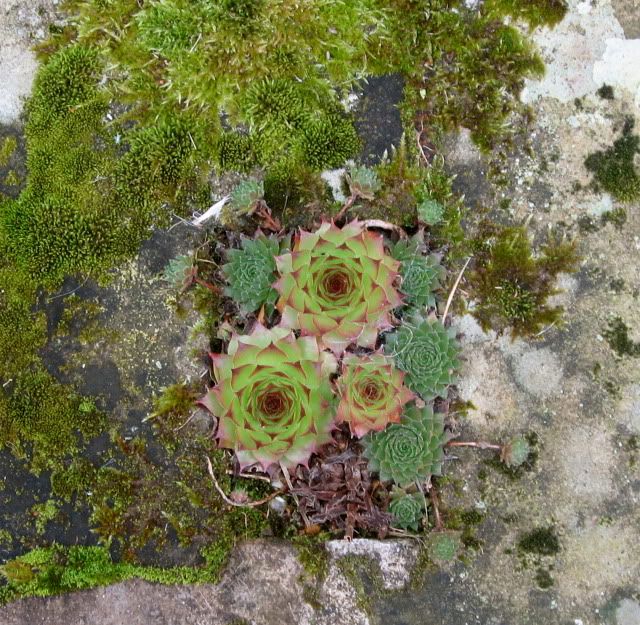 A lot has happened in the past month. Just in time for what seems to have become an annual vacation in the Northumberland countryside, I finished a cardigan out of Lett Lopi (aka Lopi Lite), a good, warm yarn that I bought on my Spring trip to Iceland. I'm working up to knitting one out of the less commercial, less processed Plötulopi from Þingborg. Anyway, the pattern for this yoke cardi, which I can honestly say that I have worn every day for the last 2 weeks without fail, is based on the Elizabeth Zimmerman percentage method, in which everything develops from one initial measurement. I knit and re-knit the collar a couple of times. I like its hugeness. It feels like two big rhubarb leaves hanging around my neck. The colours are a little uninspiring and the pale blue does in the Hawser motif kind make me feel that I'm wrapped in hyphens. Never mind. This cardigan has been doing what it was meant to - keep me warm on walks high and low.
Walks high and low there were - on the beach, over the tops and through the woods. With a Jack Russell, you're not going to get away with an hour and a leash.
Fudge is an old lady of 7, but she still loves the terrier races at Alwinton. She didn't win anything this year, but she tried hard. These are fun races with cute family dogs. There's a lot of laughter and good spirits.

As I was saying, walks hight and low...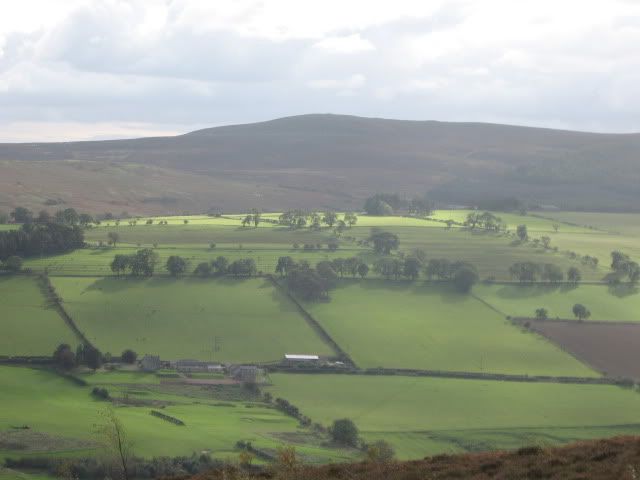 We saw plenty of these beauties...
Washed my job right out of me, let me tell you.
One day, we took the train to Edinburgh where we passed a very agreeable afternoon with
Chronic Knitting Syndrome
Helen. We spent most of the time chatting, the hours flew by, but we did manage a visit to
K1 Knitting
, which carries locally produced yarns for the most part. I picked up 3 skeins of their laceweight linen and some souvenir sock yarn.
I also paid a visit to the Wool Shop in Alnwick where I bought some Wendy Origin boucle, chunky. I think this must be a discontinued yarn. It was nice and cheap. I started a jacket out of it on the plane home and it's making my elbows hurt. I don't usually knit with yarn this heavy and I must remember not to throw myself into the knitting the same way I would with laceweight. On he other hand, maybe it was caused by being wedged into an economy seat on the plane.
More soon about the Aestlight shawl that I am working on now and my two La-la's.