On and Off the Needles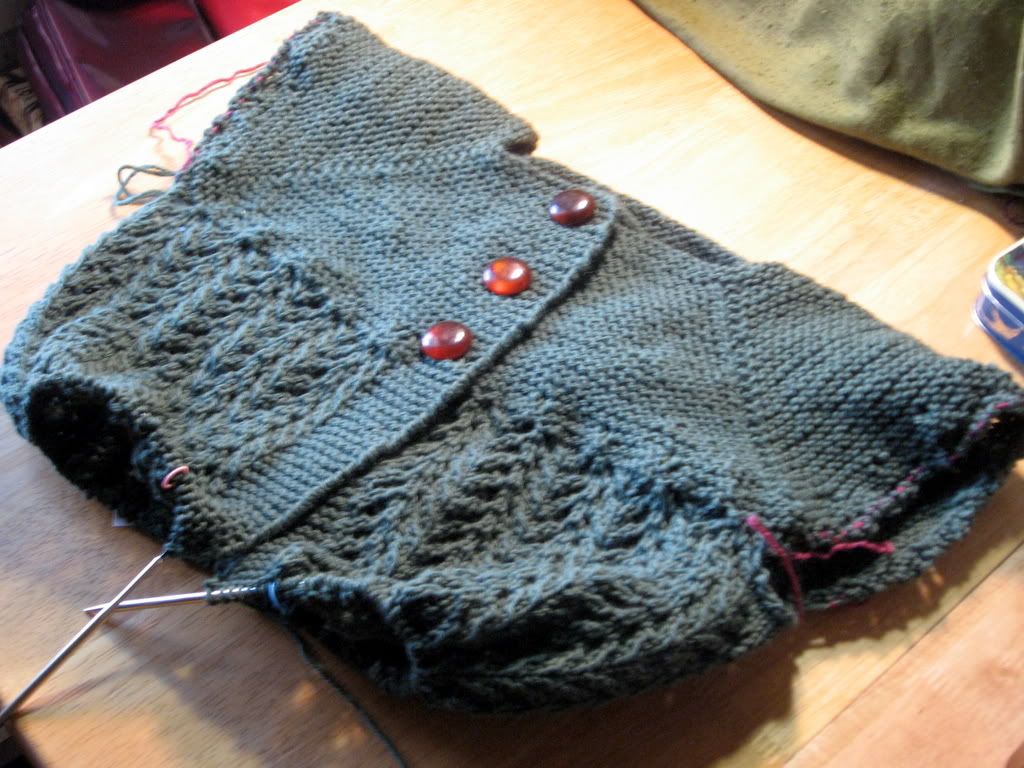 I've gone totally off the rails as far as my knitting is concerned. I've started yet another sweater and the only thing I've finished is one socklet. I got drawn into knitting the adult version of Elizabether Zimmerman's Baby Surprise Jacket. It's called
February Lady
on Ravelry, but I'm calling mine Big Baby. Yep. That's about it. Big Baby. 
Well, the Cobweb Crepe Baby blanket is well on it's way to completion, about 70%, I'd say and how long can you knit on that pattern before you loose your marbles anyway? I really have to be in the mood for those miles and  miles of Feather and Fan stitch.
Then there's the Big Swatch. Body is done and blocked, sleeves are started and calculations made. OKAY.
Let's not forget the Mini Weaver shawl, that tawny beauty. May have to unravel it as I have purchased skeins of matching lace weight mohair which goes so well with the Alpa Fine. That's the same combination of yarns as in the grey blanket I made in the winter.
Don't even mention the Breton Jacket. That is inches away from being done. I only need to concentrate long enough to figure out how to do an afterthought gusset in the sleeve.
Finally, as Shari pointed out in the comments, it is time to start knitting mittens for the Knitting Guild Fall collection of such for the schools. Whatever would Mrs. Nellis say? She's the dame on the top of the last post.
I leave you with a lurid photo of the wretched socklet...